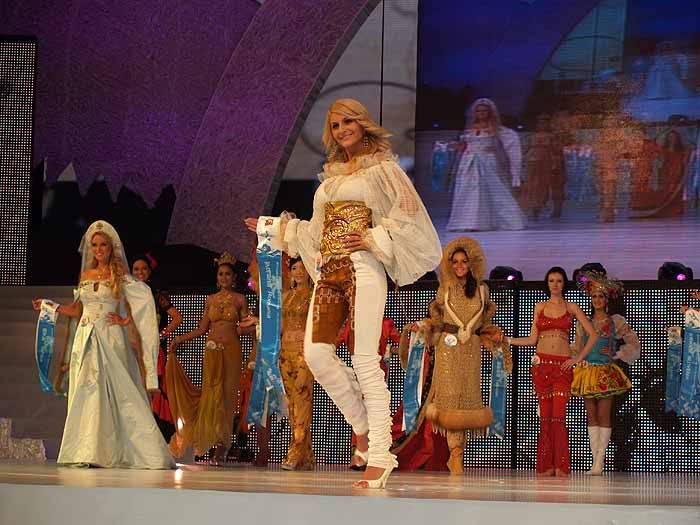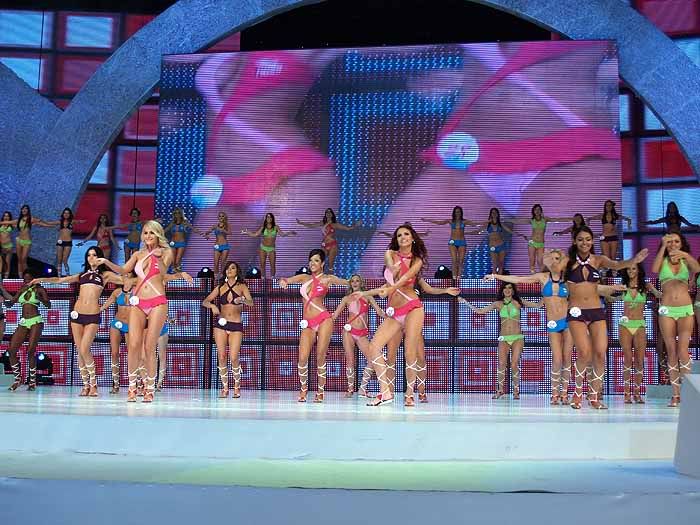 SANYA - Miss Bikini International 2010 took place at the Beauty Crown Stadium, in Sanya, China, and the winner Was Miss Romania, Diana Irina Boanca.

The runner-ups, Who Received seasons' titles, Were: Australia (Spring)

Venezuela (Summer)

, China (Fall), and Latvia (winter).

Were The semi-finalists Greece, Kenya, Bulgaria, Russia, Thailand, Malaysia, Spain and Kazakhstan.
Overall winner - Romania (Diana Irina Boanca)

Spring 1st lady - Australia

1st Summer Lady - Venezuela

Autumn 1st Lady - China

Winter 1st Lady - Latvia

Spring 2nd Lady - Greece

Summer 2nd lady - Kenya

2nd Autumn Lady - Bulgaria

2nd Winter lady - Russia

3rd Spring Lady - Thailand

3rd Summer Lady - Malaysia

3rd Autumn Lady - Spain

3rd Winter lady - Kazakhstan

Below are the top 26 Remain in:
Albania, Armenia, Belarus, Canada, England, Ethiopia, Moldova, Netherlands, Panama, Peru, Philippines, Poland, Uruguay

The Subtitles are:
Miss Charity - China
Miss Friendship - Spain
Miss Internet Popularity - Venezuela
Miss Health - Netherlands, 1st runner - Japan, 2nd runner - Latvia
Miss Talent - India, 1st runner - Czech rep, 2nd runner - Turkmenistan
Best Figure - Thailand, 1st runner - Kenya, 2nd runner - Tatarstan
Miss Charm - Philippines, 1st runner - Ukraine, 2nd runner - Malaysia
Miss Photogenic - Bosnia, 1st runner - Albania, 2nd runner - France
Miss Disco - Bulgaria, 1st runner - Belarus, 2nd runner - Estonia
Best National Costume - Ecuador, 1st runner - Brazil, 2nd runner - Ethiopia